Carolina Beach Fish Charters offers ocean and inshore fishing trips in the Carolina Beach Area.
All three of our experienced captains Specialize in inshore and nearshore fishing targeting such fish as Redfish, Speckled Trout, Grey Trout, Flounder, Black Drum, Spanish and King Mackerals, Sharks, and many other varieties of fish.
Whether an Experienced Angler or a Novice Beginner, our Captains work together to make your Fishing Trip a safe, successful, and most Enjoyable Fishing Experience!
The Cape Fear River and its Marshes and Creeks produce some of the best fishing on the East Coast. The goal of each of our fishing charters is to have a great time whether that means catching delicious fish to eat or just catching and releasing for sport. Our boats depart from the Carolina Beach State Park Marina located on Snow's Cut, Carolina Beach. Home of the last two state record flounder! The Park has plenty of FREE parking, clean tiled restrooms, a marina store and shop, and the beautiful Cape Fear River just a short walk away….. the Carolina Beach State Park is a wonderful place to meet and start your fishing adventure!
Fishing Reports
Meet the Captains
---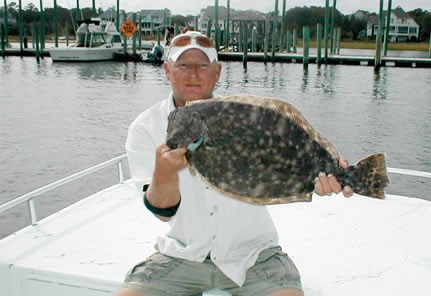 Captain Charles Powell
With over 30 years of fishing experience, Captain Charles Powell is passionate about sharing his knowledge and life experience, guiding you to a fun, memorable and successful Coastal Carolina inshore and near-shore fishing experience. He is a USCG licensed and insured Captain, and offers fishing trips in the following Cape Fear Fishing areas: Carolina Beach, Snows Cut, Carolina Beach Inlet, Cape Fear River, Bald Head Island, and Southport. If you're interested in a memorable, educational, fun, light tackle fishing experience, Captain Charles of Charlie's Fishing Charters is the right choice. Give him a call, he is always glad to hear from and to assist you in making your fishing plans. Grab the kids and let's go fishing!
Click here to check out Captain Charles's website at http://charliesfishingcharters.com
Call Captain Charles at 910-279-0966
Email Captain Charles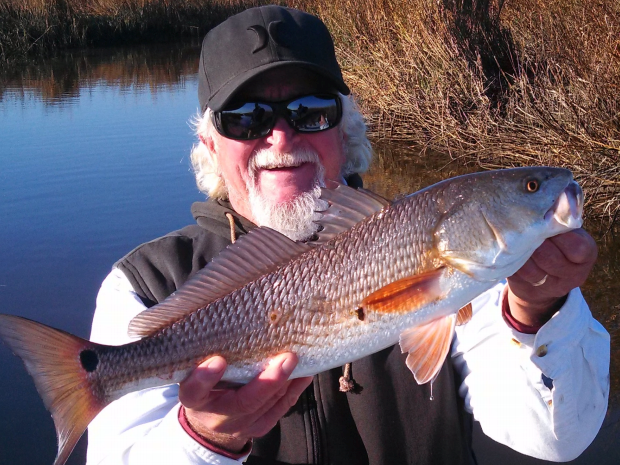 Captain Charlie "Lost Boy" Schoomaker
"BACK BAY FISHING CHARTERS" with CAPTAIN CHARLIE SCHOONMAKER Families with Children and Dogs are Welcomed!
Captain Charlie "Lost Boy" Schoonmaker has been a lifelong resident of North Carolina and has over 50 years of local knowledge and experience fishing the Beautiful Southeastern Coast of North Carolina. No matter what the winds may be, great fishing spots are always available!
Captain Charlie has been fortunate in his travels which have given the "Lost Boy" a greater understanding and appreciation of our world and its citizens, plus all the numerous tricks and techniques to catch all those different fish has been applied to his local knowledge of catching fish here. Having worked boats in the Bahamas and the Caribbean during the past 15 winters the "Lost Boy" has returned home for the summers and fall fishing where you can be assured that your safety and comfort is the top priority. Your experience of having a wonderful, fun-filled, and successful day is his goal!
Captain Charlie's training as an educator has given him the unique abilities as a captain and guide to teach numerous fishing skills to everyone and he takes great pleasure in working with young and old alike. When you find the "Lost Boy", he will be fishing, enjoying the world around him, and sharing his knowledge of the waters, equipment, and fish with others. The "Lost Boy" is a captivating storyteller, well versed in the culture and lore of Coastal North Carolina, universally known as the "Graveyard of the Atlantic." Charlie's positive outlook on life and quick wit are second to none and make him one of those unique individuals that you'll never forget.
Click here to check out Captain Charlie's website at http://lostboyfishing.com
Call Captain Charlie at 910-262-3474
Email Captain Charlie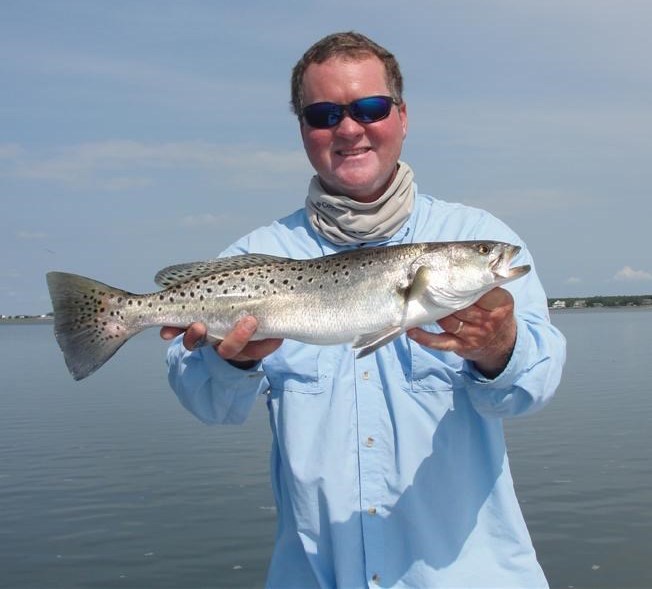 Captain Robert Schoomaker
Capt. Robert Schoonmaker is a Wilmington, NC native who has devoted his life to fishing. As a full time charter captain and fishing guide, he takes pride in making his clients feel comfortable on the water and having fun catching fish. Captain Robert operates the longest running inshore guide service in Carolina Beach. Having charter fished for 22yrs and guiding on his own for 17yrs, he knows what it takes to give you and your family a fun and professional fishing charter. Families and kids are always welcome, Captain Robert enjoys sharing his knowledge of the ocean and nature with everyone. Turn your fishing dreams into reality, Call Capt. Robert at (910) 264-1807 or email him at / to book you fishing trip today!!
Click here to check out Captain Robert's website at http://carolinaexplorer.com
Call Captain Robert at 910-264-1807
Email Captain Robert
Charter Rates
---
Inshore Fishing Charters
---
Our Inshore Fishing Charters take place on the calm waters of the Intracoastal Waterway, salt marshes, tidal creeks and the Cape Fear River behind Carolina Beach south to Bald Head Island. We cast top-water plugs and jigs for Red Drum, Speckled Trout, and Flounder on the flats and around the edges of the marshes. If you wish to bottom fish with live or dead natural baits, we will catch Red Drum, Black Drum, Flounder, Speckled Trout, Sheepshead, Whiting and Sharks! The light fishing tackle makes landing these fish a thrill and a challenge anyone can enjoy, especially children! If there is a specific fish you want to target or just the hottest Inshore action, just let your captain know so he can customize your next Carolina Beach Fishing Charter.
Nearshore Ocean Coastal Fishing Charters
---
Ocean Coastal Fishing charters take place from just off the beach out to 5 miles east of Carolina Beach. There are a lot of hard fighting game fish just outside Carolina Beach Inlet where we troll live baits or cast lures for Spanish Mackerals, King Mackerals, Cobia and False Albacore. If we bottom fish with live or dead baits expect to catch big Red Drum, Flounder, Grey Trout, Back Sea Bass and Big Sharks! The excitement of feeling a big fish hit your lure or live bait is incredible. The light fishing tackle provides the angler with a challenge and a thrill of a lifetime! If you have a specific fish you want to catch or are looking for the hottest charter fishing action, let your captain know so he can customize your next Carolina Beach Fishing Charter!
What's provided and what you need to bring:
Fishing license, Bait, ice and tackle are provide on your fishing charter. All you need to bring are food, drinks, a small cooler, a great attitude, and sunscreen.
You will need to bring a small cooler with snacks and beverages, sunglasses, proper soft footwear (no hard soles shoes), a great attitude, and have already applied sunscreen before arriving at the marina (Please no spray sunscreen.. it is not allowed as it is a slipping hazard on our boat decks.)
Prices
1-4 people 4 hrs $400
1-4 people 5 hrs $500
1-4 people 6 hrs $600
We may carry five people, if it's a family with small children.
A fish cleaning service is available on your Carolina Beach fishing charter. Please ask your Captain about this service.

All trips require a $100.00 deposit to reserve your Carolina Beach fishing charter or Wrightsville Beach fishing charter. Visa, Master Card, Discover and American Express are accepted. Each individual Captain will help you with their matter of payment.